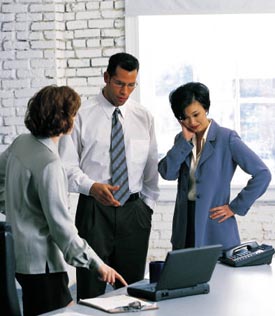 Ritch, Greenberg & Hassan, P.C. is a well-established Certified Public Accounting Firm, with a highly respected practice for over sixty years. We have worked hard to earn a reputation for excellence in our field and our professionalism puts us in a class by ourselves.
We pride ourselves on establishing and maintaining long-term relationships with our clients.
We are more than tax-preparers, we are financial advisors who can assist with tax planning, estate planning and other investment considerations, as well as providing services in the accounting areas of business valuations, financial statements, payroll, bookkeeping, and probate administration.
We invite you to contact us and introduce yourself and take the first step in launching what we hope to be another long-term relationship.
We're members of:
Ritch, Greenberg & Hassan, P.C.
70 Platt Rd. Shelton, CT 06484-0466
Phone: 203-929-6371 Fax: 203-925-0644